I am facing a problem with flipped objects position. When I flip an object, it also changes its position, then I am adjusting the object position to place it where I originally wanted it to be, but the physics parts are not moving along.
I could easily adjust the parts positions as well, but I can't really understand why I would need to. It would seem to me that the parts' position should move with the object.
Here is a video of this happening with in the editor: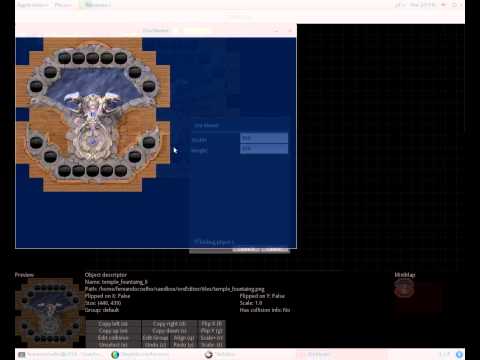 Here is the relevant part of the ini file:
[temple_fountaing_0]
Graphic = temple_fountaing_0_Graphic
Group = default
Flip = y
Position = (0.0, 439.0, 1.0)
Body = temple_fountaing_0_Body

[temple_fountaing_0_Graphic]
Texture = temple_fountaing.png
Smoothing = true

[temple_fountaing_0_Body]
PartList = temple_fountaing_0_part_0
Dynamic = false
FixedRotation = false
HighSpeed = false

[temple_fountaing_0_part_0]
Solid = false
Type = sphere

Thanks in advance.