Hey guys... most of the basic mechanics of my game is done so I am working mostly on art and graphics effects now.
As I got to know the FX/Particle system I started thinking how to code most of the spells/effects and there are three I couldn't realise how to do in some easy way.
First is a reflection effect. Pretty much a mirrored image in some surface, such as water. Here is an example:
What I can think of is have a child object of the character, flipped on both x and y and placed at a special Z position. All the surfaces that reflect should be place under that Z and the non reflective ones over it. Would that be a good idea? Every character would need to have a child, doubling the number of objects.
Also, this wouldn't work with objects that have water inside them, such as a fountain.
The second is a camera shacking, very common when something really big is walking or a heavy hit is landed. Here is an example: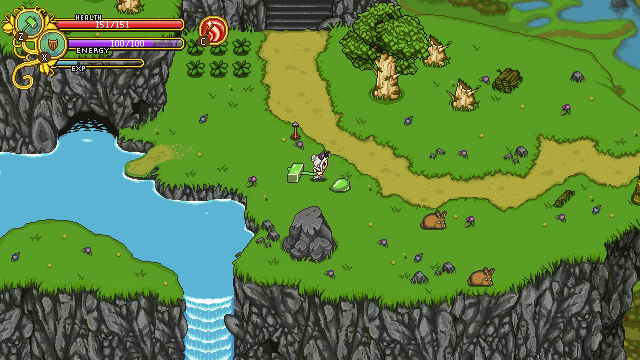 I can't really think a good way to implement it. Would it be possible to add an FX to the camera? I haven't found any function to do that in the API.
The final effect is a ghost effect, basically another sprite of your character, mostly a different color and alpha that follows you with a slight delay. Ragnarok Online had this effect on power thrust and two handed quicken. Here is an example:
I couldn't think a simple way to implement this one either. I guess this one would have to be absolutely code created right?
Thanks in advance.
PS:
The games of the pictures I used are Tales of Phantasia (Nanco's copyright) and Secrets of Grindia (not released yet, Pixel Ferrets' copyright).